BRASSYBRA BREAST TAPE BRA
Brassybra is a breast tape bra that mimics the skin by breathing and stretching like the skin. The adhesive is heat activated by your body temperature and enables you to move freely without falling off, you are also able to wear it while swimming. Brassybra breast tape bra lifts, shapes and supports the breast.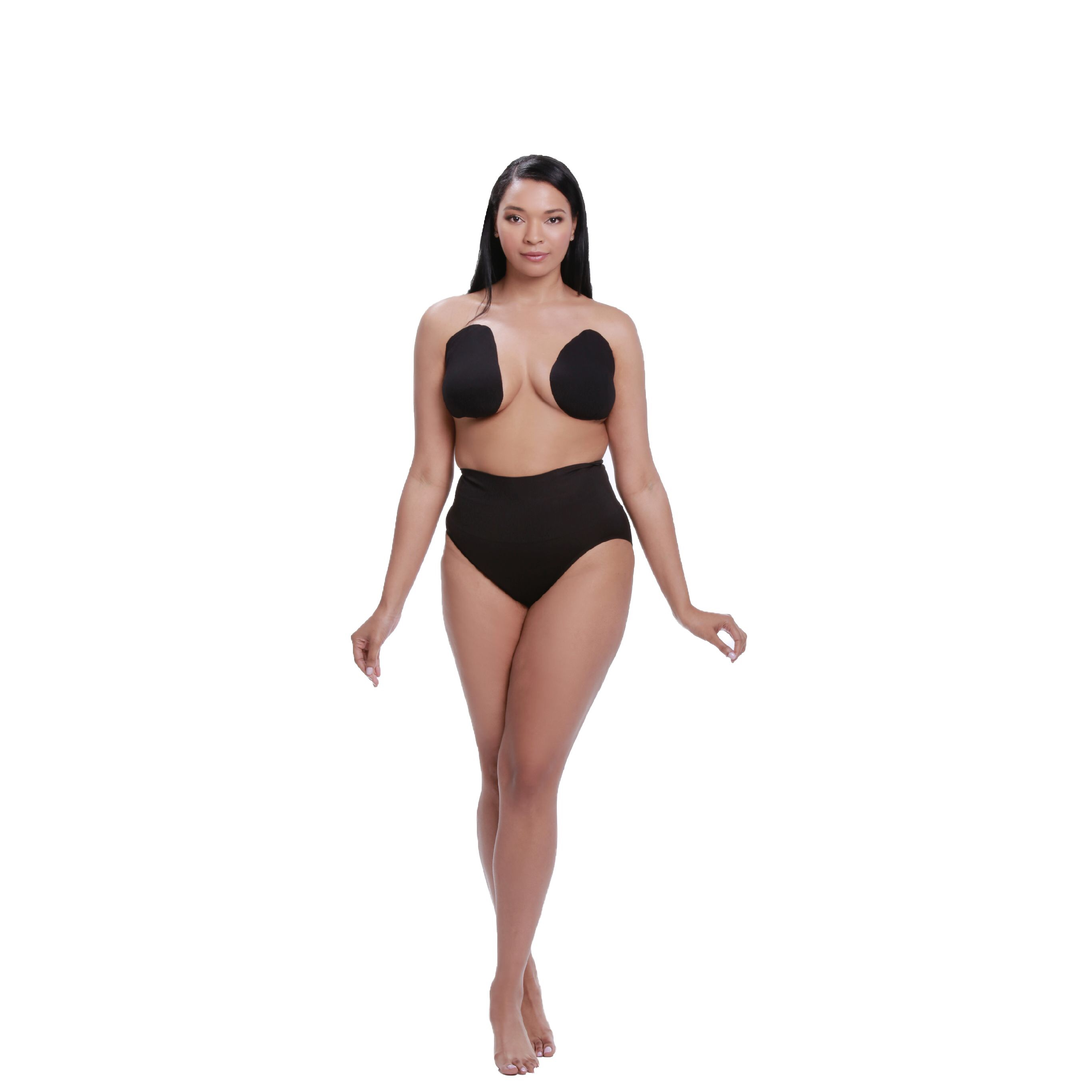 brassybra breast tape is second skin technology
Brassybra is made to mimic your skin as much as possible. The breast tape lifts, shapes and supports your breast without being visible when wearing clothes. You can also use That Little Extra to make more shape an support, also make it a little larger on the sides, if you need.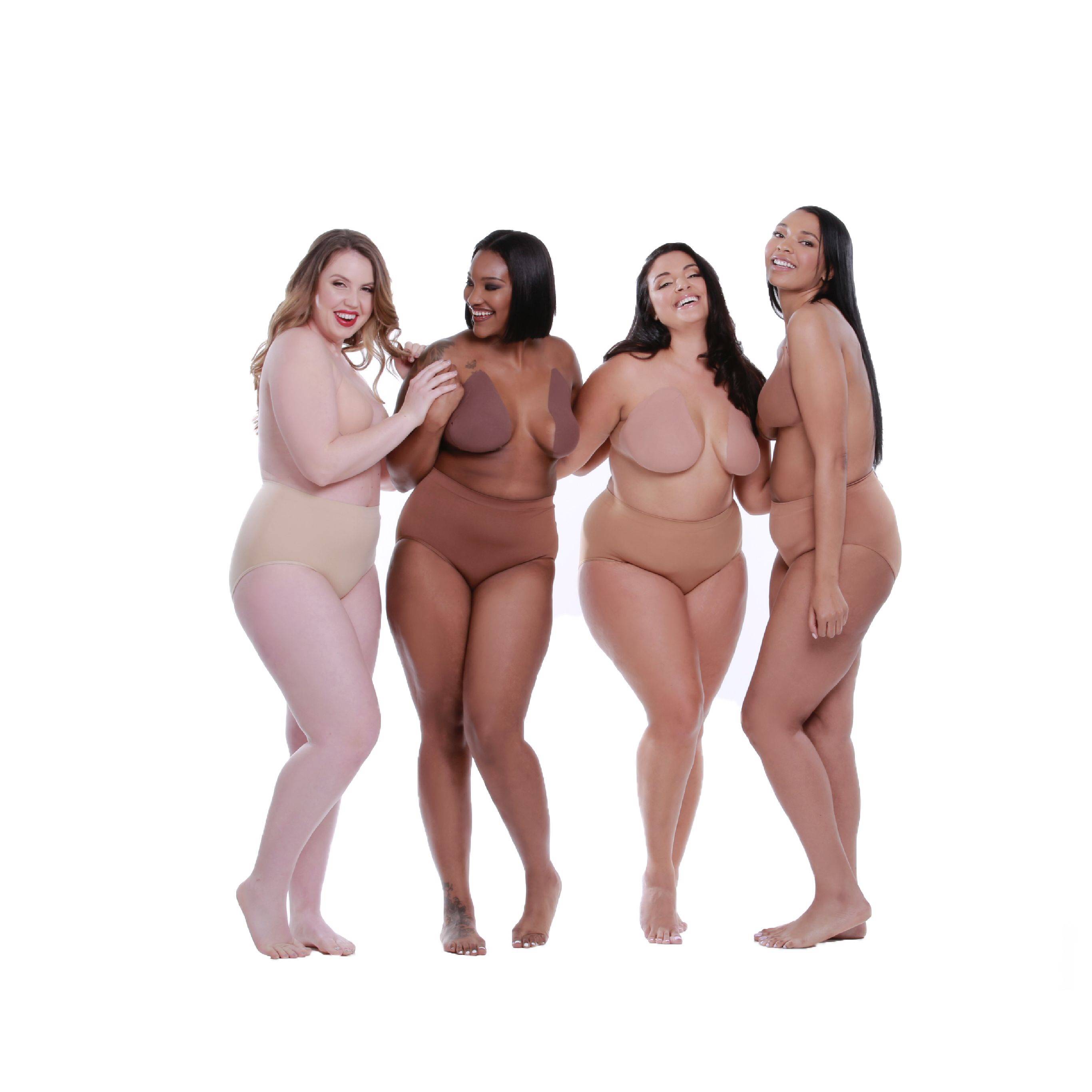 That Little Extra is a is a terrific compliment to Brassybra! Got spillage? Need more support? Need more coverage? Or how about more cleavage? "That Little Extra" is there to help! It is rectangular strip version of our Brassybra and it can do that and more! It can be used to correct any Brassybra application issues or just be an added enhancement for shape, hold and cleavage.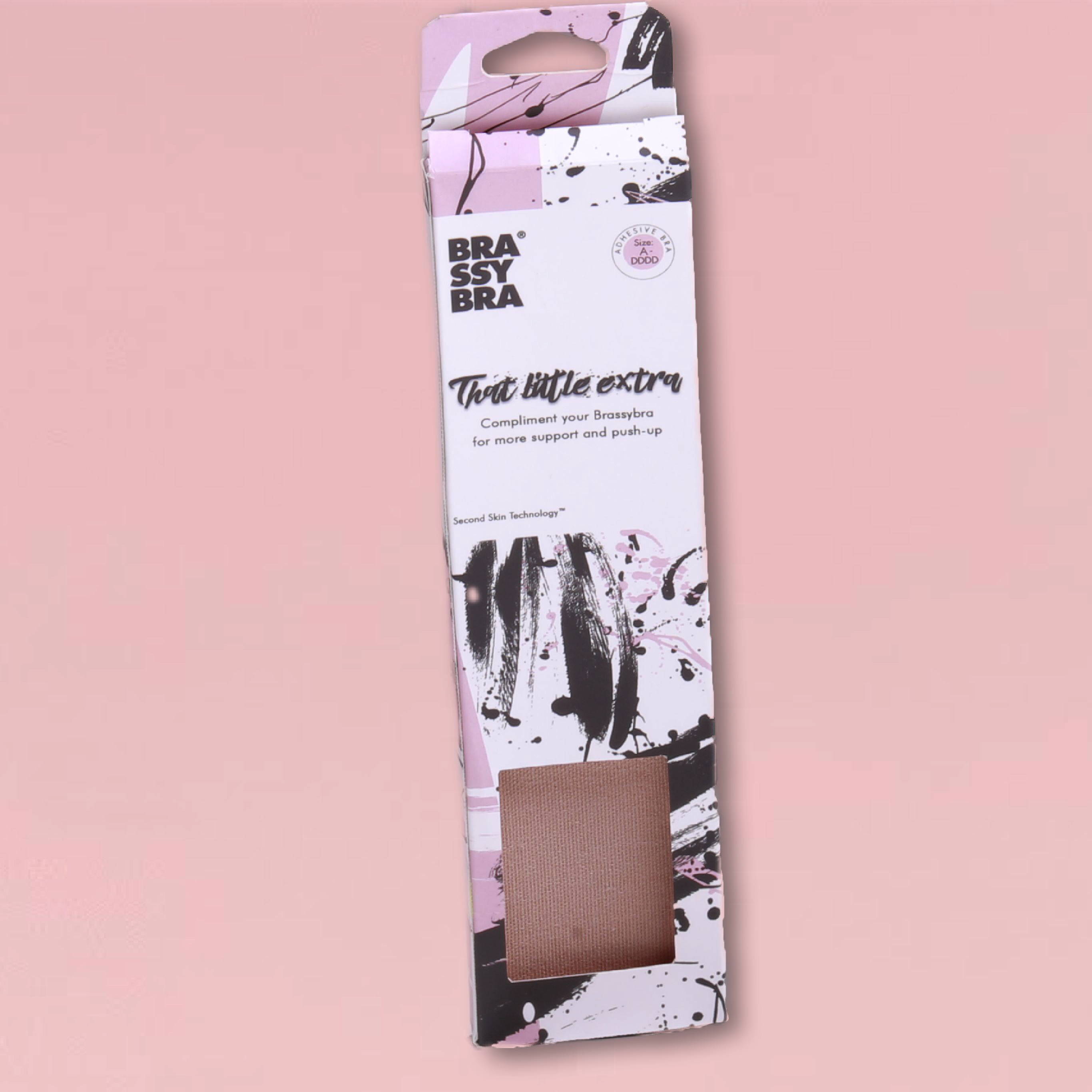 Brassybra is a disposable bra, you can only use it once, but there are three pairs in each Brassybra kit!