BRASSYBRA IS WATER RESISTANT
Brassybra can be used in water, because Brassybra is water resistant and perfect to pack with you in the luggage. You can also use Brassybra under a bikini or a swim suit, maybe wear Brassybra the day you want to sparkle extra on the beach, or a pool party.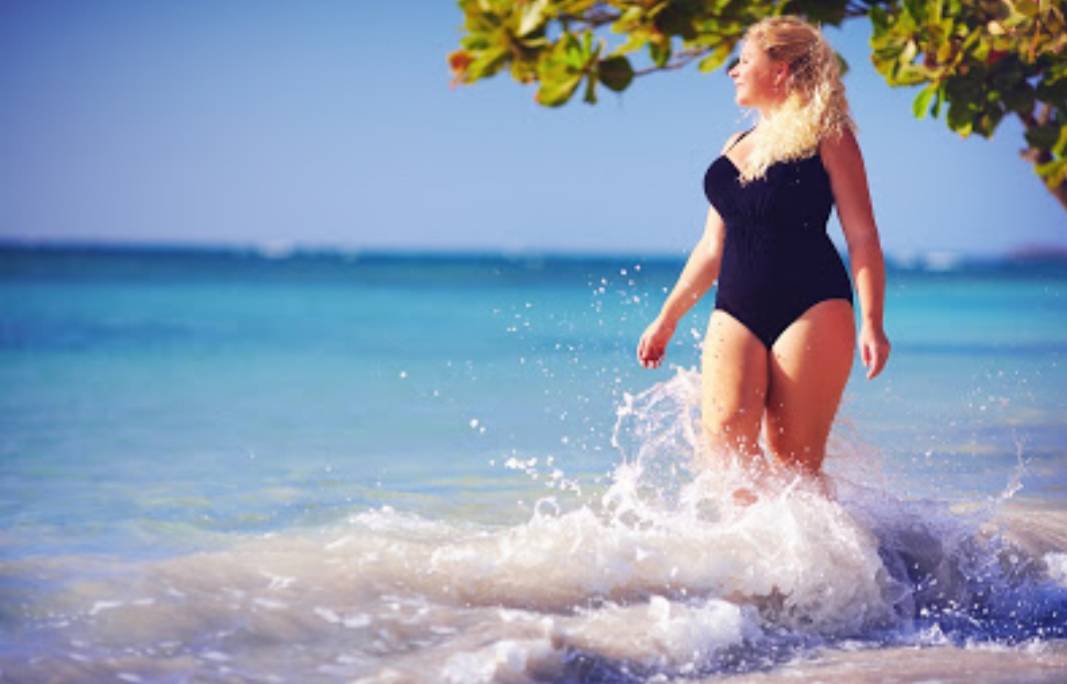 Brassybra is made of 97 % cotton and dry quickly after a swim. You must be lotion free and your skin must be dry before putting Brassybra on. Also sunscreen must not be applied over the bra. Brassybra is stretchy so it moves with your body, its also ideal to wear at the beach.
Brassybra is very elastic that enables you to swim as long as one can without falling off. Brassybra mimics the skin by breathing which enables it to dry quickly after it gets wet. 

You can also cut and shape it a little, feel free to put it on before adjust it to your swimwear, but do not cut more 0.5-1 inch on each side.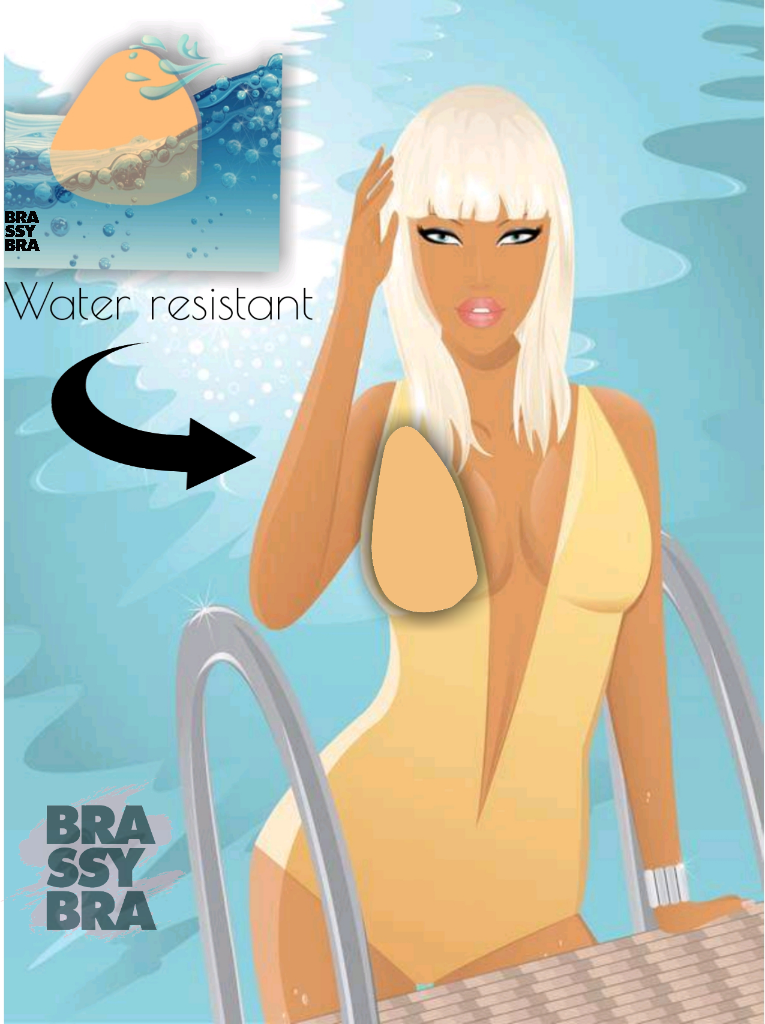 BRASSYBRA BIKINI BRA IS SECOND SKIN TECHNOLOGY

Brassybra for swimwear is made to mimic your skin as much as possible. The Brassybra, shapes and supports your breast without being visible when bikini or a swimsuite. You can also use That Little Extra to make more shape and support, also make it a little larger on the sides, if you need.